…Start with being patient with yourself!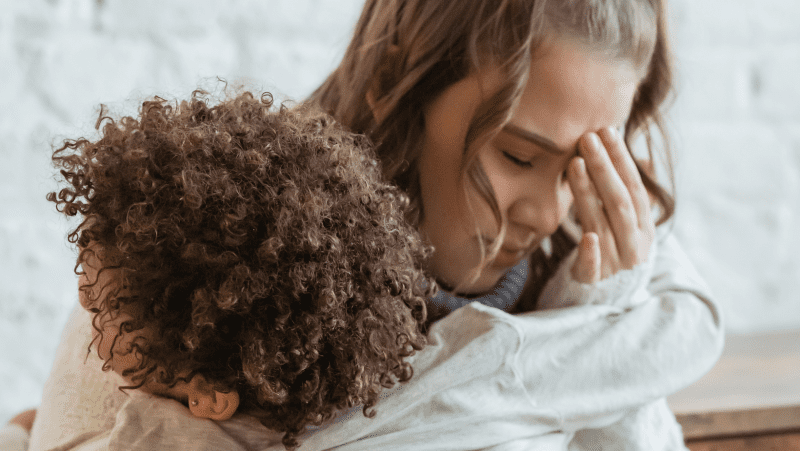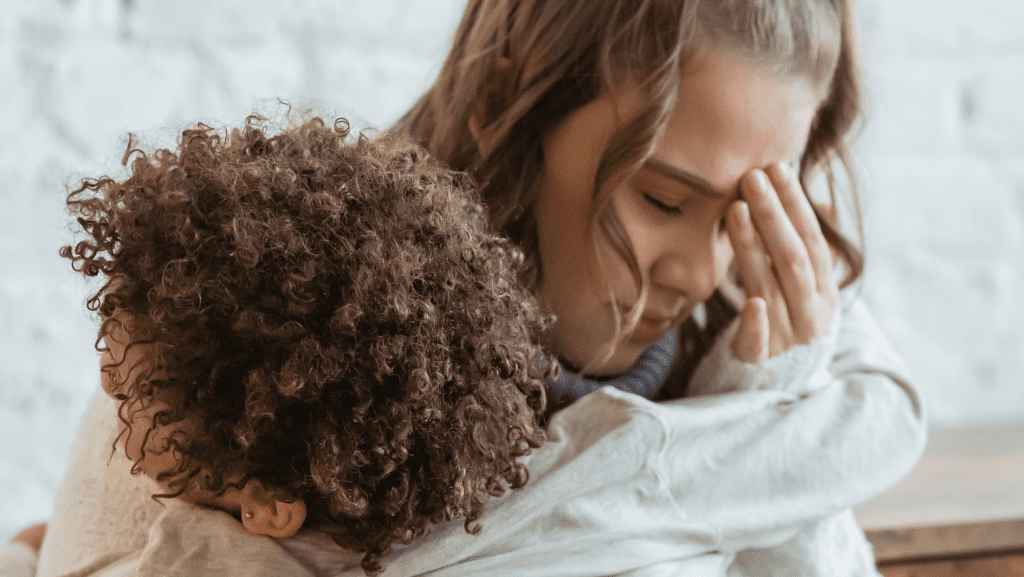 Do you feel overwhelmed with tiredness and frustration, exhausted, ratty and irritable? Of course, sleep deprivation doesn't help, but first things first – look after yourself. It's a mistake not to, and one which I've learned the hard way.
Sometimes it's not the lack of sleep but the relentlessness of it all. I explained it to my 5-year old today like this: 'you see, if you need a drink, or a snack, or someone to wipe your bottom, or someone to help you reach a toy on the top shelf – who do you ask for help?' 'Mummy' she replied. 'Yes, exactly, but if I want a drink, or a snack, or some help, who can I ask?' She thinks for a moment before saying 'nobody. Oh, poor mummy, I'll help you wipe your bottom'.
Well, that wasn't quite the angle I was going for but at least she got the gist!! Yes, the problem with motherhood is that as wonderful as it is, it's boring, monotonous, exhausting, and emotionally draining. If there was a tyrant making you run around after them and fetching drinks and then mopping them up when they got spilled then they would be labelled a bully. I'm not saying that it can be different, but cut yourself some slack and acknowledge that you aren't a failure as a mother if you don't enjoy every bum change and mess clear up to the core of your being!
Recently my husband was on nights (a regular occurrence). We all hate him working nights. I used to think it was the tiredness, as he gets up with our girls early in the morning – they are both early risers. So when he's not around I have to do look after them all day and night and only have about an hour of help late in the afternoons once he wakes up. I'm usually a basket case by the time he finishes! Think adult temper tantrum and you're getting warm!!
But I haven't been so good at making time for myself this last stretch of night shifts, and I've been going bananas. It's not the tiredness, it's the lack of me-time. I need time when I'm not 'mummy' and nobody is making demands of me. I need to refuel my tank. I need me-time. It's not selfish. It's not a luxury. It's a necessity. We can't be all things to all people at all times.
I'm not talking about a long hot bath for half an hour. Sure, if you can manage that then good for you (I can't!!). I just mean carve out 5-minutes, to begin with, building up as your kids get better at leaving you to have your me-time. If you have a partner around, negotiate when this can take place. Getting outside is doubly beneficial, but even just a cup of coffee sitting in your bed will feel like total heaven if you haven't been in the habit of this discipline.
My kids still try to come and find me, darn it!! But I'm working to gently teach them that I can be a better, less grumpy mummy once I've had my me-time. If all else fails, that was why cBeebies was created!
And if you're already a master of me-time, good on you! Next job – carve out quality time with your other half or a close friend. We need to connect with our special adults as well.
Mum-time is hard, so don't forget about me-time!
Lyndsey Hookway is a paediatric nurse, health visitor, IBCLC, birth trauma recovery practitioner and holistic sleep and behaviour coach, and is also a respected International speaker and the Co-founder and Clinical Director of the Holistic Sleep Coaching Program. You can pLyndsey Hookway is a paediatric nurse, health visitor, IBCLC, holistic sleep coach, PhD researcher, international speaker and author of 3 books. Lyndsey is also the Co-founder and Clinical Director of the Holistic Sleep Coaching Program, co-founder of the Thought Rebellion, and founder of the Breastfeeding the Brave project. Check Lyndsey's speaker bio and talk brochure, as well as book her to speak at your event by visiting this page. All Lyndsey's books, digital guides, courses and webinars can be purchased here, and you can also sign up for her free monthly newsletter here.